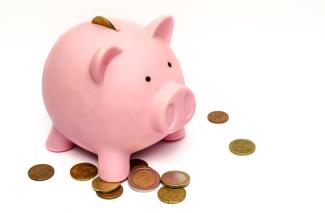 Is your bank paying you anything to hold cash in your savings or chequing account?
Something I hear from clients often is, "I'm really not earning ANY interest in my bank account for having a bit of cash on hand if I need it."
Well how about we change that for you? I have access to a high-interest savings account, for all kinds of cash, whether it be inside a non-registered account (just like a chequing or savings account at the bank), your RRSP, TFSA or even your RRIF. If the markets and the ongoing volatility is making you anxious inside these registered accounts, let's park the cash for a while! How does 4.35% sound?
This rate is a variable rate and is subject to change. However, I don't believe these rates are going to drop anytime soon so this nice rate will probably be in effect for a while
Let me know if I can help. Text me at 306.681.8045 and let's chat. 😉